Our Governors
Governors provide strategic leadership and accountability in all St Christopher's Multi Academy Trust schools. However, the ultimate responsibility for the school lies with the Board of Directors, with much of the work delegated to the Local Governing Body (LGB).
The LGB has three core functions:
Ensuring clarity of vision, ethos and strategic direction;
Holding the headteacher to account for the educational performance of the school and its pupils;
Overseeing the financial performance of the school and making sure its money is well spent.
Governors set the aims and objectives for the school and set the targets/policies for achieving those aims and objectives. They monitor and evaluate the progress the school is making and act as a source of challenge and support to the headteacher.
Governors bring a wide range of skills and expertise from their professional lives to the LGB, and schools benefit greatly from working with skilled volunteers.
To contact the LGB, or if you are interested in hearing more about becoming a governor, please email the Clerk to Governors: leo.clerk@stcmat.org
Governor Portfolios 2023-24
| Portfolio | Governor(s) |
| --- | --- |
| Safeguarding, Attendance & Behaviour | Ruth Clarke |
| Disadvantaged Pupils | Jessica Hodges |
| EYFS, Early Reading & Phonics | Chris Warren & Katie Steen |
| English | Chris Warren & Katie Steen |
| Maths | Chris Warren & Katie Steen |
| Wider Curriculum | Chris Warren & Katie Steen |
| Ethos & Christian Distinctiveness | Chris Keane |
| Operations | Neil Sewell & Simon Drake |
Statutory Governor Information
Name

Governor Role & Type

Appointing Body

Date Appointed

Term End

Registered Pecuniary and Personal Interests

Meeting Attendance 2022-23

Ruth Clarke

Chair / Foundation Governor / Safeguarding Lead Governor

Trust Board

01/09/22

31/08/26

None

5/6 FGB
(1x Apologies accepted)
1/1 P&P

Simon Drake

Co-opted Governor

LGB

06/12/22

05/12/23

Employment:

Finance & Operations Director at City Science Corporation Limited

6/6 FGB

Simon Fisher

Staff Governor

Staff

01/09/23

31/08/27

None

Attended 2/6 FGB as AHT before appointment as Staff Governor

Jessica Hodges

Co-opted Governor

LGB

06/12/22

05/12/23

None

6/6 FGB

Chris Keane

Ex-officio Foundation Governor

Ex-officio

01/09/18

Ex-officio

None

6/6 FGB
1/1 P&P

Neil Sewell

Vice Chair / Parent Governor

Parent Body

01/09/22

31/08/26

Employment: SDS Limited;

Chair of PTA at St Leonard's Primary School

6/6 FGB
1/1 P&P

Emma Slaven

Head Teacher

Ex-officio

01/09/20

N/A

Trustee for Beacon Heath Church

5/6 FGB (1x Apologies accepted)
1/1 P&P

Katie Steen

Parent Governor

Parent Body

01/09/22

31/08/26

Employment:
Digital Producer, University of Exeter

6/6 FGB

Chris Warren

Co-opted Governor

Trust Board

21/03/22

20/03/26

None

5/6 FGB (1x Apologies Accepted)
Governors who have left within the last 6 months:
| Name | Governor Role & Type | Appointing Body | Date Appointed | Term End | Registered Pecuniary and Personal Interests | Meeting Attendance 2022-23 |
| --- | --- | --- | --- | --- | --- | --- |
| Anna Lopez | Staff Governor Deputy Head Teacher | Staff | 11/10/21 | Resigned 31/08/23 | None | 4/6 FGB (2x Apologies accepted) |
Clerk to Governors - Vikki Adams
leo.clerk@stcmat.org
Diversity Data
The board believes that it is important that we reflect the diversity of the communities we serve. Diverse boards promote inclusive school environments and provide diverse role models for staff and young people. We collect data on the diversity of the board, including age, ethnicity, and gender, and we use this data to inform our recruitment and training needs, ensuring there is always a diverse range of perspectives around the table to support robust decision making. We do not publish diversity data online as individual governors could be identified and we have a legal obligation to protect their personal data.
Meet our Governors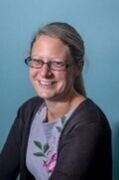 Having worked as a primary school teacher in Devon for 11 years, I now work full time with children and families at St Leonard's Church. Part of my job includes coming into St Leonard's Primary School to lead some of the collective worships and to run a lunch club. I love being part of the school community, spending time at the school and getting to know the staff and children. I will use my faith, my teaching background and my experience to help support the school.

I am a Chartered Accountant with over 8 years' experience of auditing and providing financial advice to the education sector – from single academy trusts, to some of the country's largest multi-academy trusts, as well as a number of independent schools. With my daughter recently joining St Leonard's Primary, I felt this was the perfect time to put my skills to good use in supporting the local community. I live on the edge of St Leonard's with my wife and two children.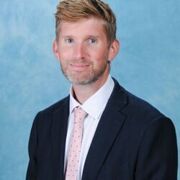 Hi there, my name is Simon Fisher and I am the Deputy Headteacher and Curriculum Lead here at St Leonard's. Previously, I have worked at a wide range of schools, including two large, inner-city schools in Bristol and a British International School in Shanghai.
I love St Leonard's Primary School and am passionately committed to helping it offer our children the very best education, personal development and enrichment they deserve as they head out into the world. I know that working together with everyone in the community is the best way to move an institution forwards, so I am proud to be both a Governor and a member of staff.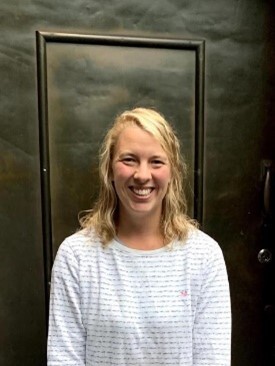 I am Jessica Hodges and I am the kids and families worker and co-lead pastor of St Matt's Church Exeter. I have had 10 years' worth of experience going into primary schools, working with children and families, leading assemblies and generally being involved in the life of the school. Over the years I have seen how critical it is to have a strong governing body to help support the school, teachers, staff and pupils. I am excited to be able to offer my experience to the team and support the vision of the school to 'Be the best you can be'. My husband and I have two daughters and our eldest daughter joined St Leonard's in the 2021 reception intake.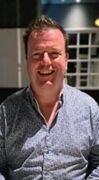 I applied to be a Governor in early 2022 as I want to give something back to my local community. I have lived in St Leonard's for 25 years and both of my children attended the school in the 2000s. My wife and I were always grateful for their happy time here. I retired early in 2021 and I offer my commercial experience (I was a senior bank manager and management consultant), and a life-long interest in education, to help the school and its pupils be the best that they can be.

I have had strong links with St Leonard's Primary since arriving in Exeter in 2011, as a parent of three children at the school, as Associate Rector of St Leonard's Church, and as a member of the previous Governing Body since 2015. It has been a joy to be part of such a warm and vibrant school community, and one which has such strong links with the local church. Before becoming a minister, I did a degree in Computer Science and worked in IT. My wife and I love running and exploring the Devon countryside with our children.

As parent of a child at school and having a background in university pedagogy, I believe that education is the most valuable gift for children. The desire to learn, explore and investigate is innate and primary education is the place to nurture curiosity to give our children the best tools to tackle today's and tomorrow's world. But schools must currently be highly strategic to balance teaching needs, reducing budgets and increasing pupil numbers – a tricky task! I will bring my management, education, strategic leadership and common-sense skills to this role to help the school be the best it can be.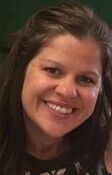 Prior to having children, I worked internationally and in the UK as a TV producer, specialising in social and educational programming for almost 20 years. This included filming best practice teaching in over 100 primary and secondary schools across the country. I currently work for the University of Exeter, developing multimedia content for the Business School's Online Masters programmes and managing a team of student support advisors. I thrive in encouraging a positive and proactive working environment, within which creativity and productivity can excel.
I live in the local area with my husband and two children- one of whom is at St Leonard's and the other will join in 2 years time. As a family we love living in Exeter and look forward to spending the rest of our lives continuing to enjoy being part of such a friendly and vibrant community.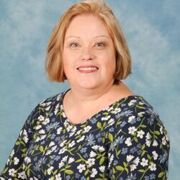 I was delighted to join St Leonard's as Headteacher in September 2020. I have been in education for 25 years and have a real passion for learning and development and how we can inspire young people. I have been fortunate to have always taught in Devon and I worked closely with early teachers for many years. I feel very fortunate to be so well supported by our governing body and we work well as a team. My husband and I have three girls together; our eldest has recently gone off to study law at Durham.
I joined St Christopher's Multi Academy Trust in 2022 and now clerk for three local schools, providing administrative support to their Local Governing Bodies. Previously, I have taught IB and A Level German, and worked as a junior school Teaching Assistant, as well as in translation proofreading.
I find the clerking role interesting, rewarding and enjoyable, particularly because it is varied and draws on my organisational and written communication skills, and gives me opportunities for continuous professional development and for building relationships with others.
I always come away from Local Governing Body meetings feeling inspired by how deeply our governors and school leaders care about achieving the best possible outcomes for our children. I feel privileged to serve our school community in my role as clerk.
To contact the governors or the clerk, please email: leo.clerk@stcmat.org
LGB Meeting Minutes 2022-23